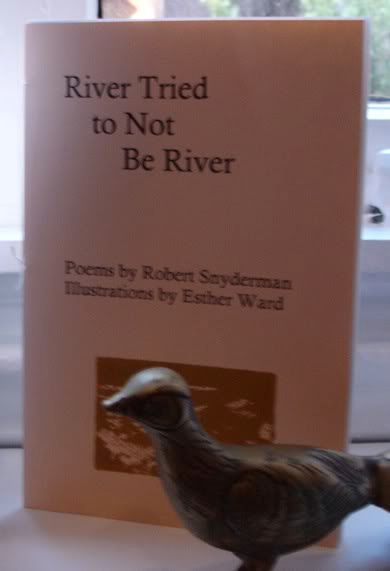 The Corresponding Society is very excited that Splitleaves Press, a chapbook publisher based in Philadelphia, has just released a new poem cycle by Robert Snyderman with illustrations by Esther Ward:
River Tried to Not Be River
.
Click here
to learn more about it!
River Tried to Not be River
is a study in contradictions. Graceful and elegant, yet one cannot help but feel an undercurrent of violence and aggression subsumed beneath the surface. Robert Snyderman's poems can alternately feel like sketches or stories. Either way, one can't help but relish his turns-of-phrase. Esther Ward's enigmatic, black and white illustrations could easily stand on their own. Here, as a work of ekphrasis, they only perpetuate
River
's dichotomy.